Contact
---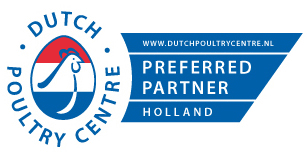 Poultry Processing Plants & Machines
USE Poultry Tech is the leading provider of pre-owned poultry processing equipment, production lines and whole factories.
For sale:
One fully loaded Meyn cut-up line available. .
Subscribe to our newsletter
Do not miss out on great opportunities to further your poultry processing business. Get our latest innovations and best deals delivered straight to your inbox. Enter your email address below to stay informed:
Affordable and efficient machines to process poultry
If you are slaughtering chicken broilers or layers, we have the right processing machines for the job. From complete processing lines down to single defeathering / plucking, killing, evisceration or cut-up machines down to its . In addition to our own in-house developed, high-quality equipment, we also sell used Stork, Meyn, Linco and Foodmate / Systemate machines at a fraction of the cost of new. Small overhead, sensible buying and smart engineering allow us to supply machines substantially cheaper than the "Big Guys". Even on new equipment, we guarantee:
a high yield and minimum product waste;
a quick return on investment;
a low cost of ownership.
Spare parts for poultry processing equipment
We can supply replacement parts for your meat or poultry processing machines. All our replacement parts are 100% compatible with Stork, Meyn, Linco, Systemate and others. Also, some specific poultry machine wear parts are also available in a used / reconditioned state. If you need any help or advice, please do not hesitate to contact us.
Looking for a great deal on used poultry technology?
If you are looking for a used processing line, machine or even complete plant to start up or expand your processor business be sure to contact us. We can supply a whole range of used poultry machines, all straight from stock. Our experienced engineers and salespeople visit up to 120 slaughterhouses and processing plants each year, giving us an extensive knowledge of the market. This enables us to offer you affordable chicken processing equipment and complete cost-effective solutions tailored to your specific processing needs. In the rare case we cannot deliver from our own stock, we know where to find the equipment which you are looking for!
We sell new equipment, spare parts and used machines from Stork, Meyn, Linco, Systemate, CFS/Koppens, Wolfking, VEMAG, AM2C, Bayle and more...